Facing Problems in Job? Numerology Solutions for you
Published

03 Jun 2021

Last Updated

03 Jun 2021

Read Time

3 mins
Your workplace is the place where you spend a large portion of your day. You interact with your colleagues, your seniors, your boss and other office staff. So, the company or the organization where you are working is an important part of your life as you spend more than 8-9 hours a day there. In short, your office is your second home.
But what if you are not happy at your second home (your office)
Because of the environment of the office 
You are not comfortable with your colleagues because of the dirty politics by them
You feel a lot of work pressure
You are not satisfied with your current job
You are not happy with your salary package 
Or any other issues
Any of the above issues means, you don't have a job satisfaction or there can be any other job problems as well which don't bring job satisfaction for you.
In many cases we have seen employees leave their current organization and join any other company for a better job satisfaction. But in a few days after joining, they start feeling the same stress and problems in the new organization as well. So, what is the end to it? 
Numerology has the solution to your problems. Whenever you join any new organization, make sure to check your numerology compatibility with the new company.

How to Check Numerology Compatibility with your Company?
The compatibility with company is checked with your Name and Psychic number. 
You may also read: How to check your mobile number compatibility?

Name and Company Name Compatibility
If your name and your company name is in harmony with each other, then that company will be a good place for you to work. 
For example, 
Let's take the Name of the Person: Rakesh Julka
And the company where he works, let's say; Wipro
We will find the single Name number for Rakesh Julka and then for Wipro
R A K E S H                  J U L K A
2 1 2 5 3 5                   1 6 3 2 1
= 18 =1+8=9                13=1+3 = 4
                 9+4 = 13 = 1+3 =4
W I P R O
6 1 8 2 7
24  
=2+4
=6
The name number 4 is compatible with number 6 (the company number).
So, Wipro is a good company for Rakesh Julka to work with. 
If you are an Entrepreneur, check your compatibility with your business.
Psychic Number and Company Name Compatibility
If your company name is in harmony with your Psychic number, the company will be compatible for you to work. You will feel comfortable working with that company.
For example, if Rajesh Julka born on 27th April, his Psychic number will be 
27
=2+7
=9
The Psychic number 9 is also compatible with company number 6. So, the working environment at Wipro for Rakesh Julka will also be comfortable.
You may also check your company name compatibility using our JC Nummerro App. Available to download FREE on both Google Play and App store.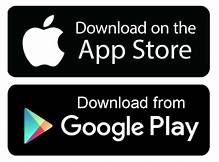 Leave a Reply
Your email address will not be published