Immunity Boosting with Natural Home Remedies – A few tips
Published

22 May 2021

Last Updated

22 May 2021

Read Time

1 min
A healthier lifestyle is always appreciated and for a healthy living proper rest, exercise and nutritious food is very important. Nutritious food not only keeps your body fit but also improves immunity of the body.
During this Pandemic of Corona we have seen people with good immunity could heal easily from this deadly disease. So, don't leave a single chance to enhance your body immunity.  
There are a few natural ingredients which can help in immunity boosting. Include Amla, Carrot, Beetroot, Lemon, Garlic in your diet. These are the fast immunity boosters. 
 
Home Remedies to Boost Immunity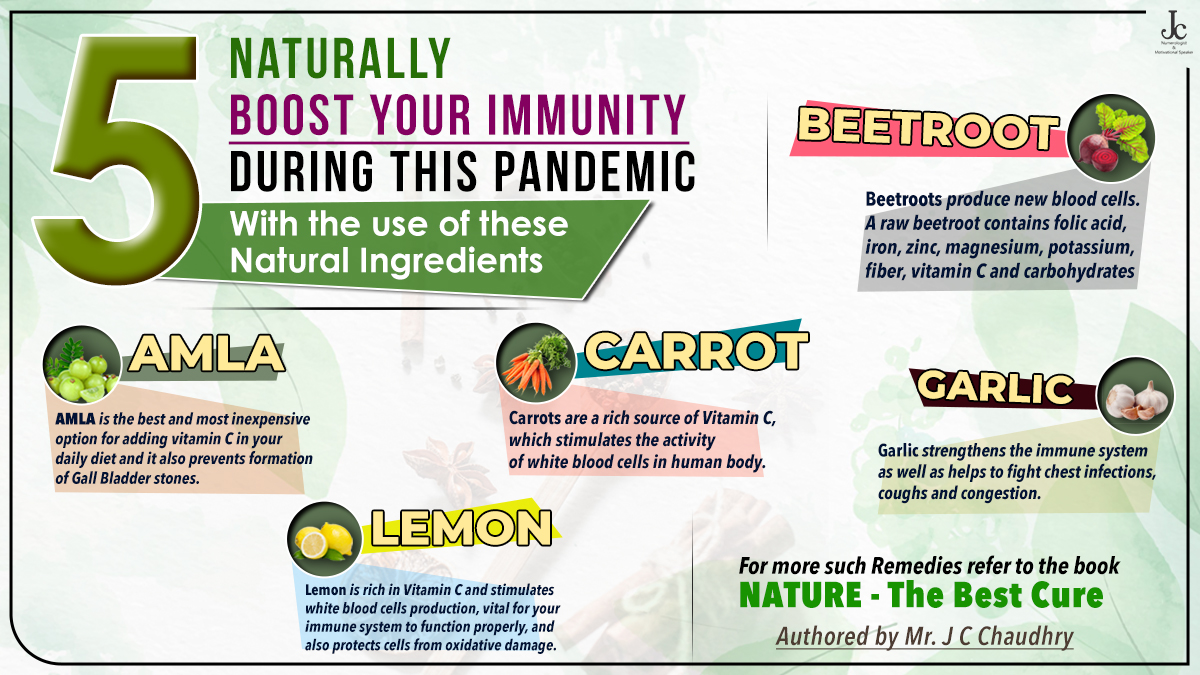 For more such remedies and ingredients refer to the book
Authored by Mr. J C Chaudhry
You may also read: Know your Lucky Colors as per Numerology
Leave a Reply
Your email address will not be published