Media Coverage: The Launch of J C Chaudhry's Biography, Maa Vaishno Devi Serial and Bhajan in Jammu & Vrindavan
Published

23 Apr 2022

Last Updated

25 Apr 2022

Read Time

2 mins
Mr J C Chaudhry's personality can't be explained in one word. He is a renowned Entrepreneur, Numerologist, Motivational Speaker, and Philanthropist. He started his career as a teacher and then set out on the journey of an Entrepreneur by establishing Aakash Educational Service Limited (AESL). Today, AESL is one of the standalone medical and engineering test preparatory institutes pan India.

He has achieved many milestones in his life journey and adding more day by day. His life story is an inspiration for the young generation on how hard work, dedication, and faith in the Almighty can help you succeed in life. A biography book on him entitled – J.C. Chaudhry, The Incredible Aakash Story has been released recently.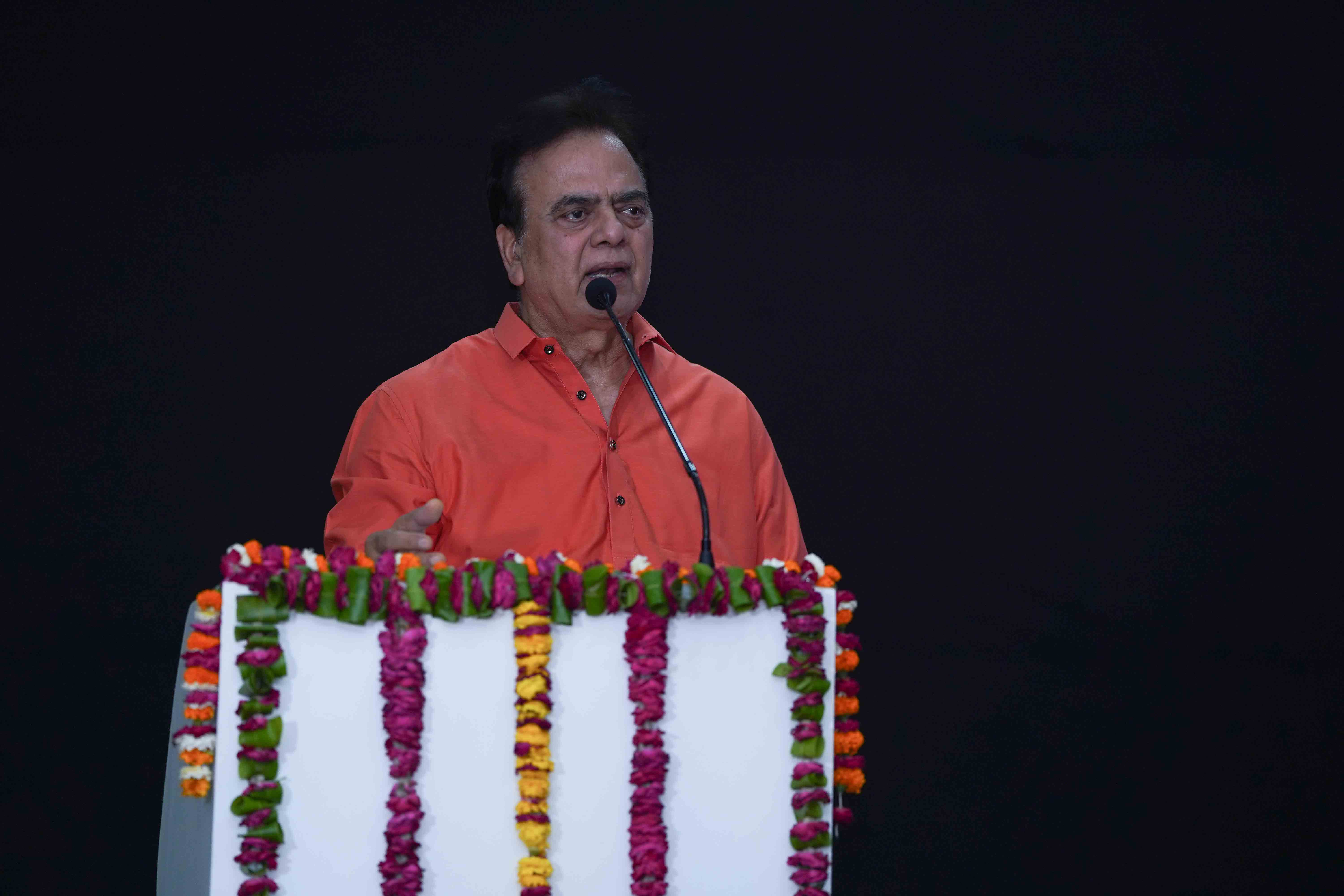 Shri J C Chaudhry giving a speech at the Vrindavan during his book launch event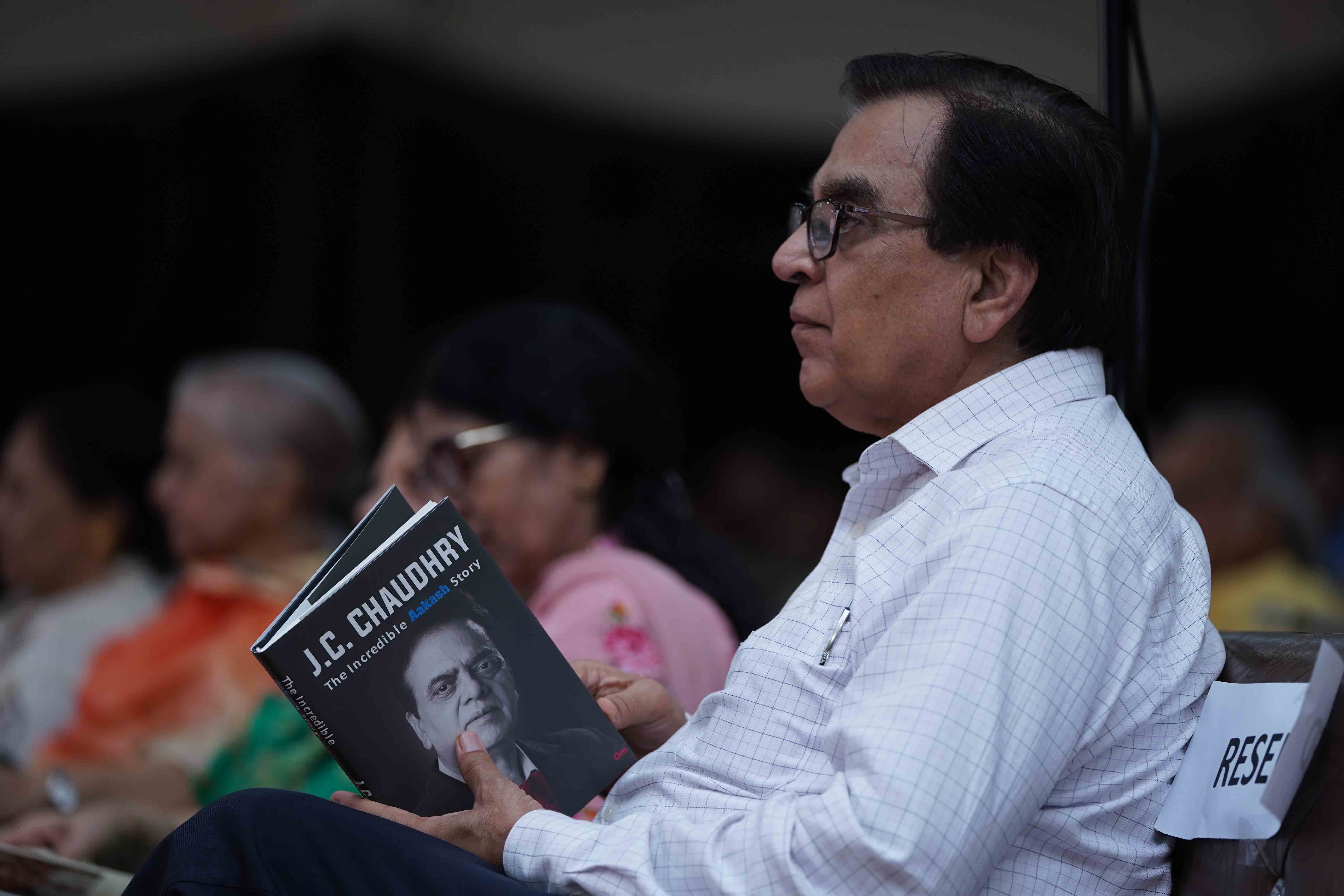 Mr JD Chaudhry with the biography book

Mr J C Chaudhry is a strong believer of Maa Vaishno Devi. He has established Maa Vaishno Dham in Vrindavan, and Chaar Dham, dedicated to Lord Shiva, Lord Shani, and Lord Radha Krishna, is under construction. He is also coming up with a web series – Maa Vaishno Devi ki Kahani and Mata ka Bhajan by Sonu Nigam.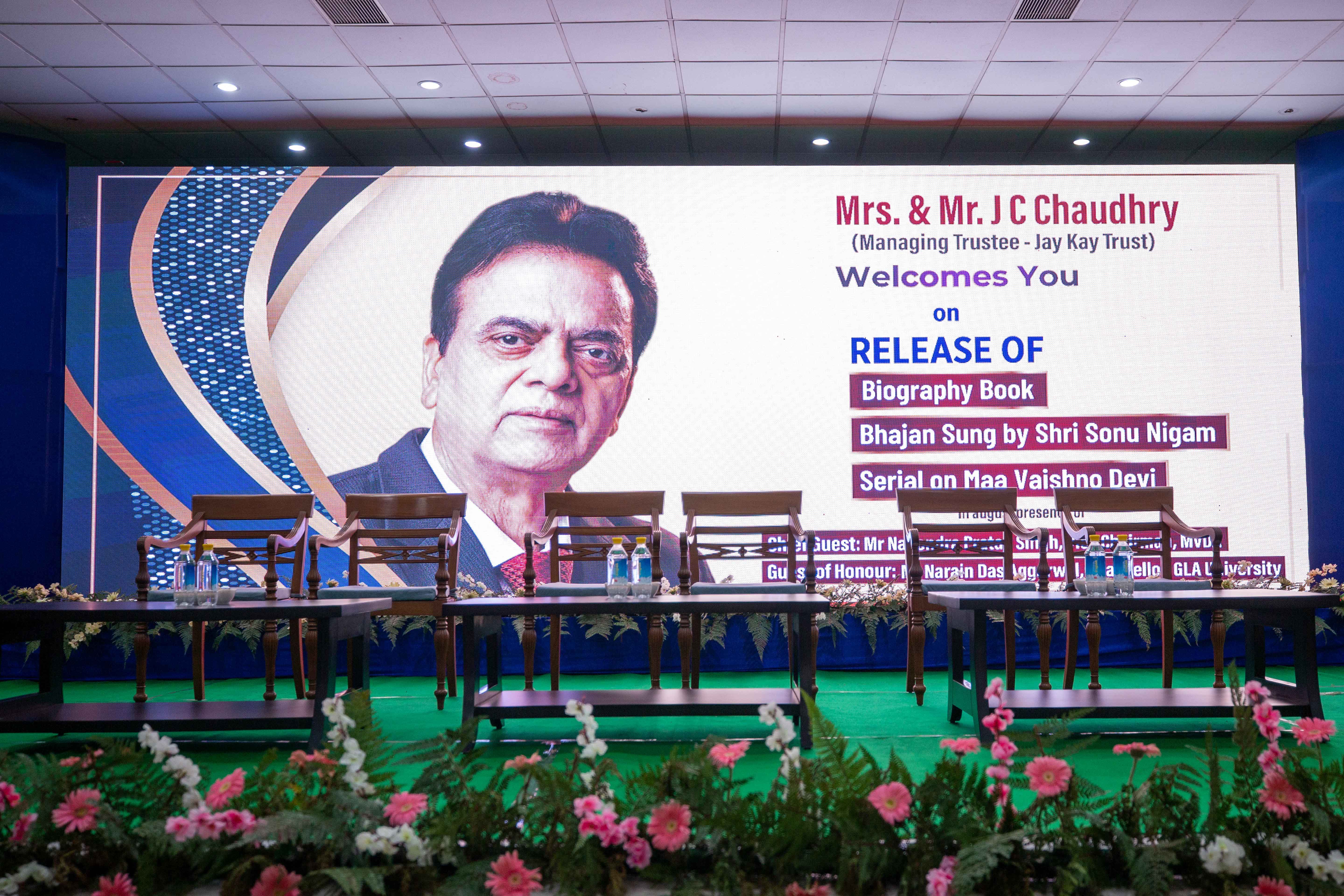 Launch Event in Vrindavan: The release of biography, webseries, and bhajan
Recently, The Launch ceremony of his biography, web series and the devotional song was held in Jammu and Vrindavan, which was covered by several media houses.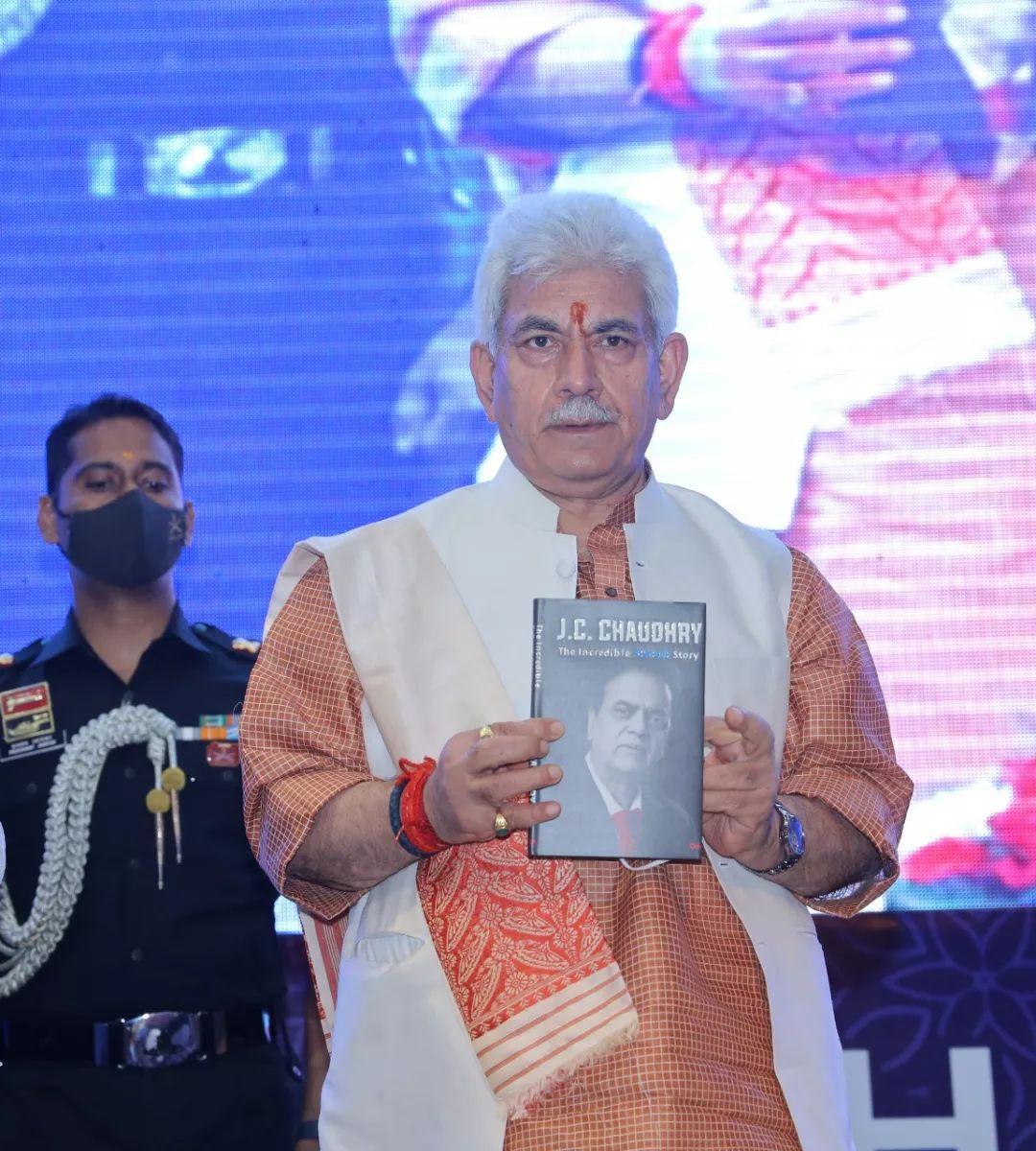 LG of Jammu with the biography of J C Chaudhry during the event in Jammu

A glimpse of featured posts: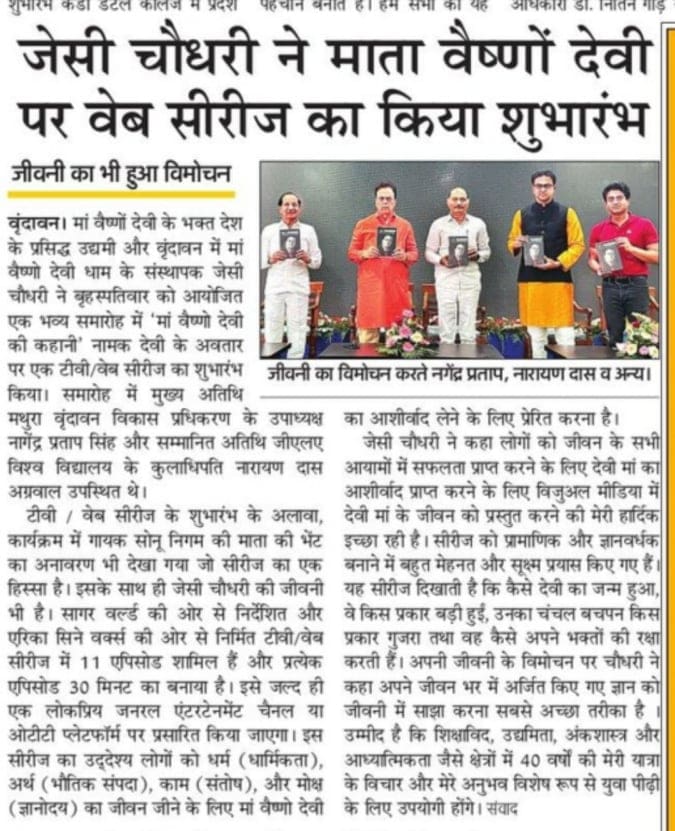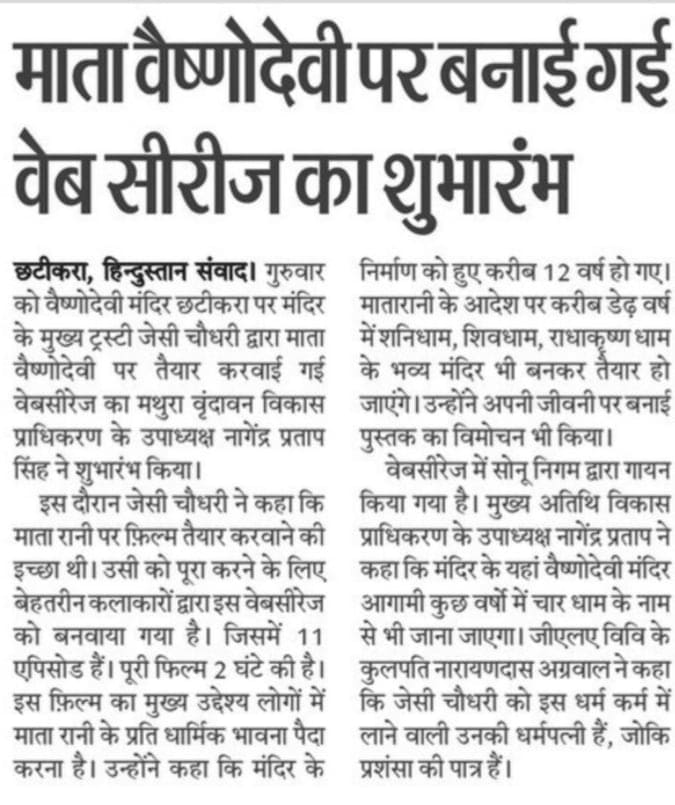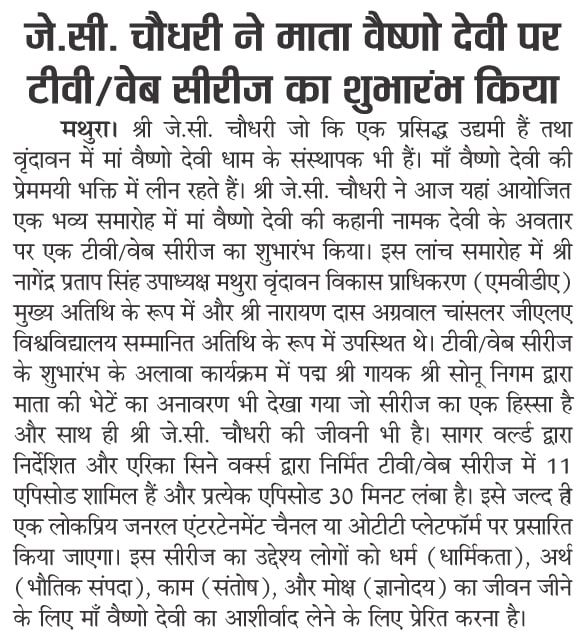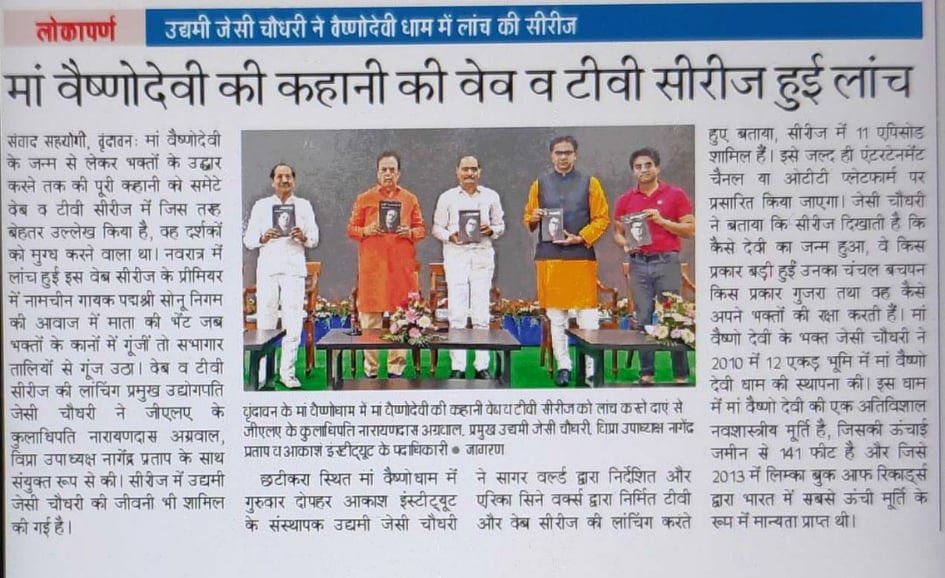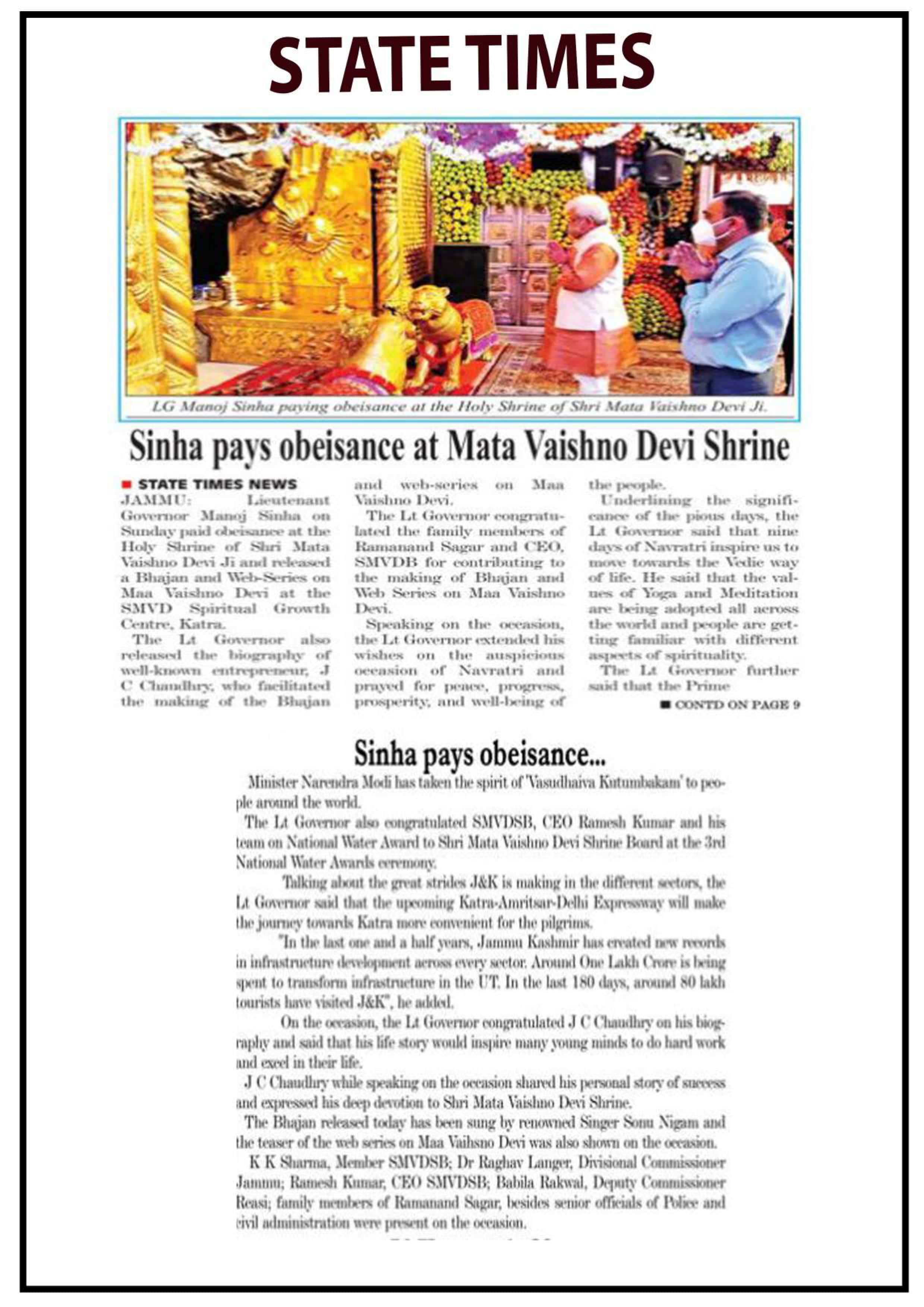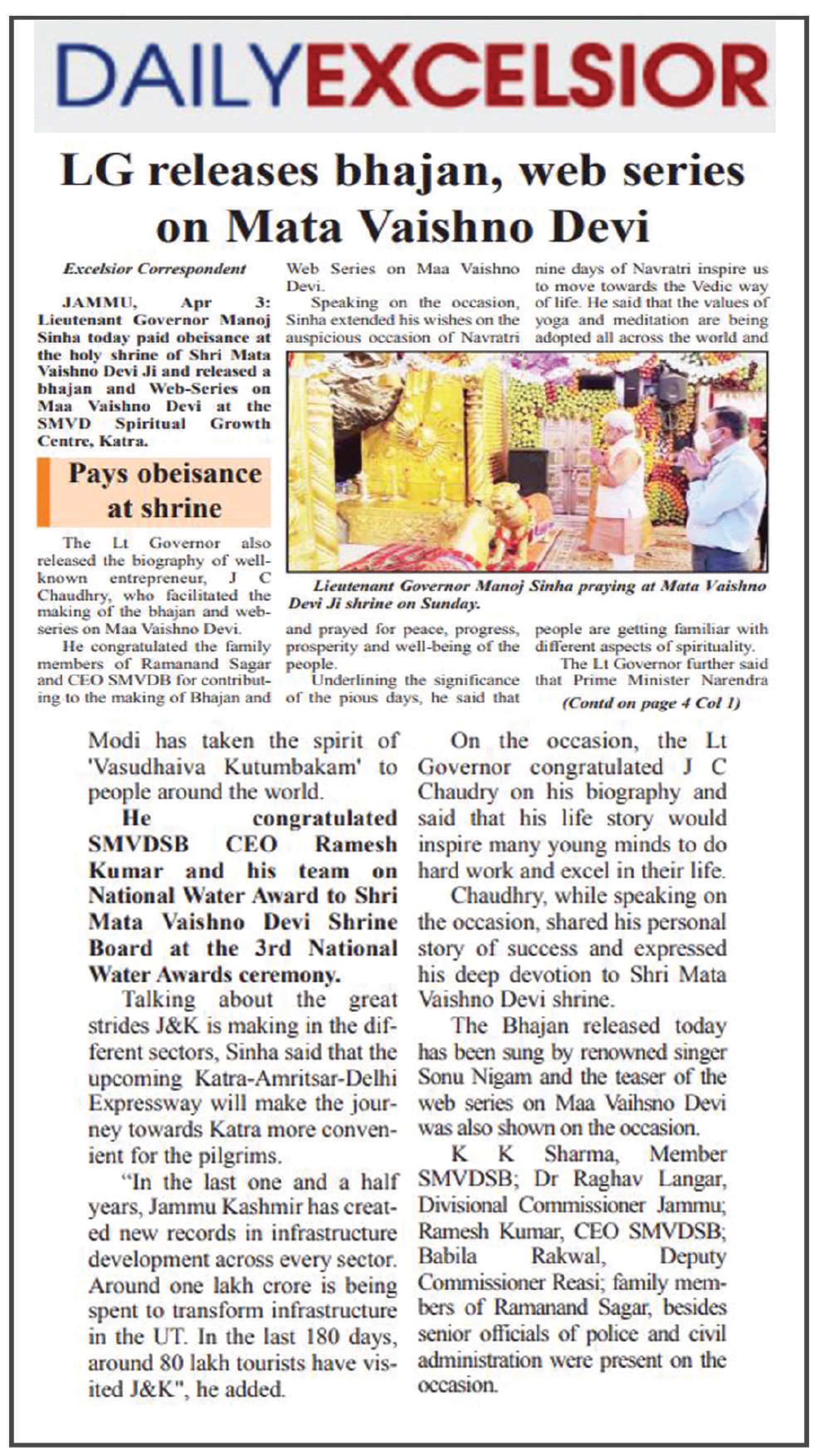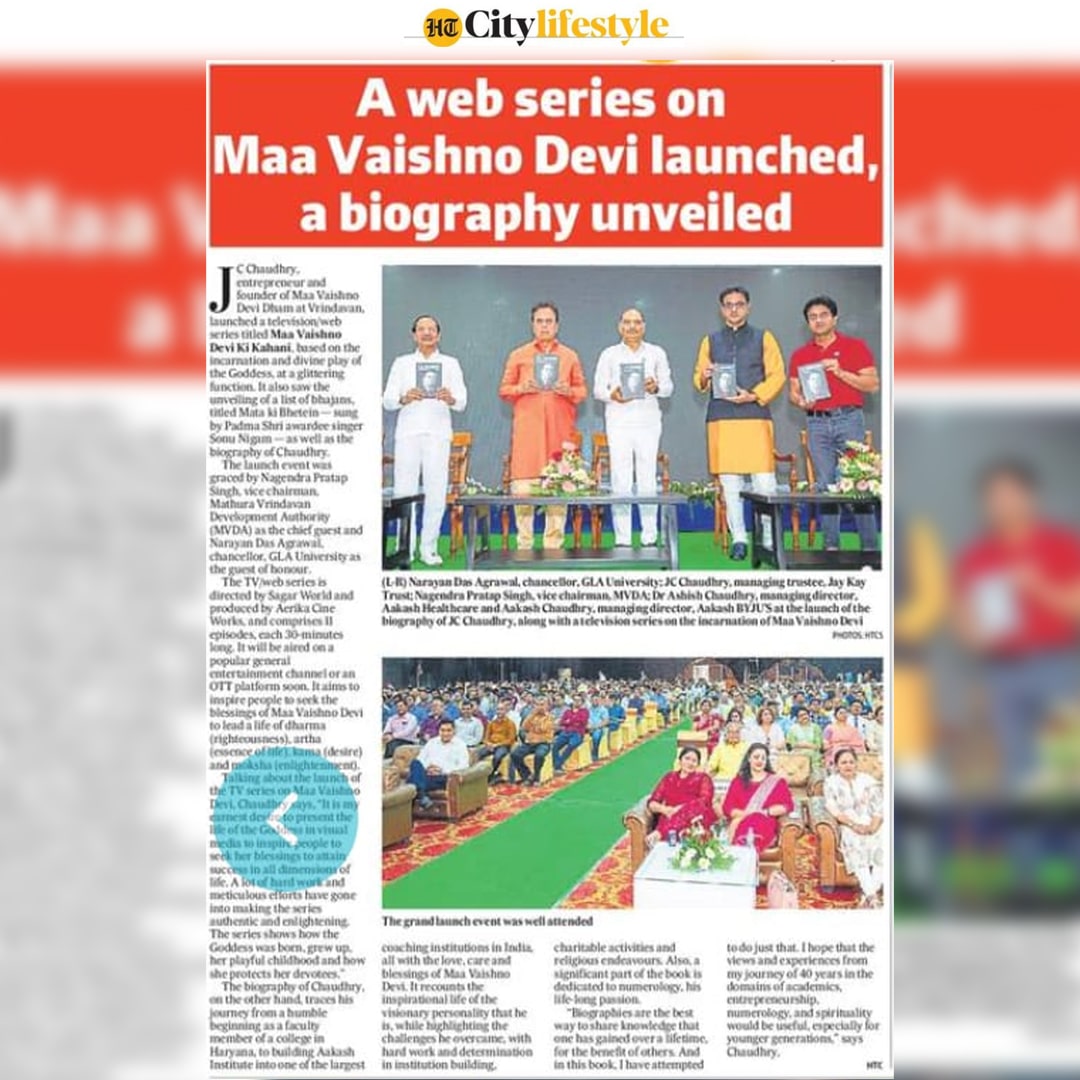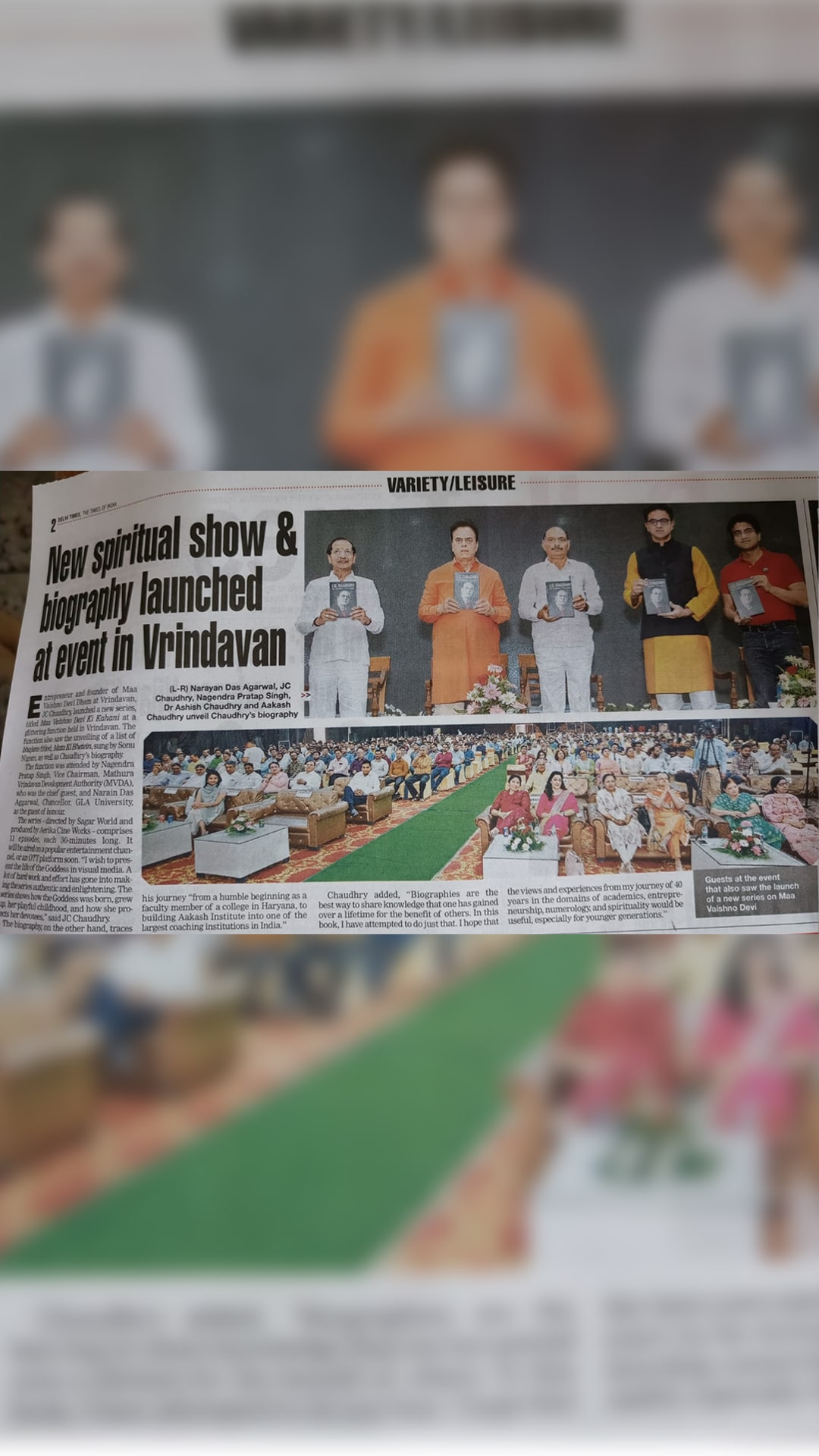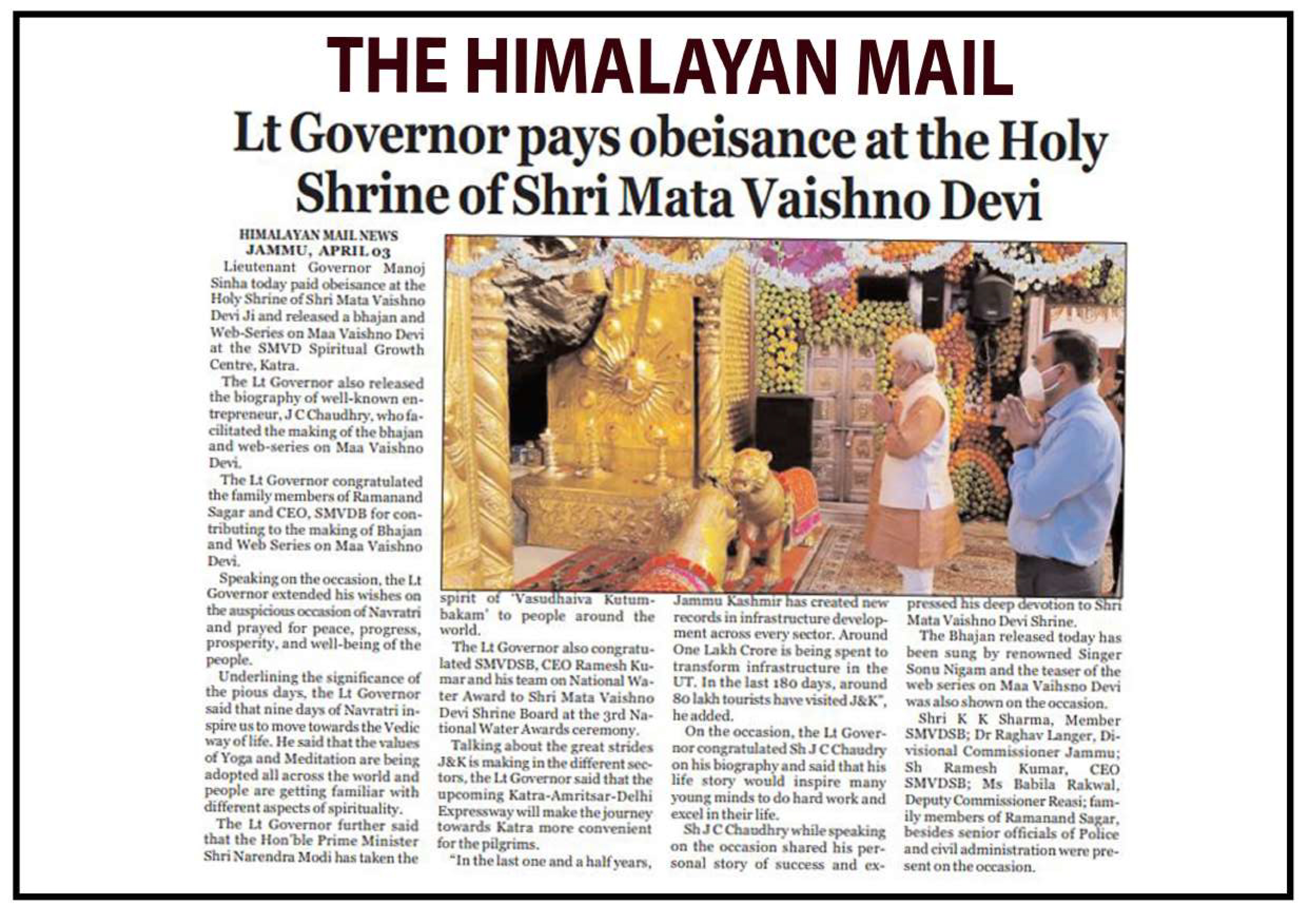 Leave a Reply
Your email address will not be published