Mega Launch Event of J C Chaudhry's Biography in Delhi
Published

02 Jun 2022

Last Updated

02 Jun 2022

Read Time

3 mins
A grand launch event of biography, J C Chaudhry– The Incredible Aakash Story, was held in Taj Man Singh Hotel, New Delhi.  The book is published by Om Books International. The book unveiling event saw the presence of illustrious personalities of the city, including Indian Politician Sudhanshu Mittal, Owner of Om Books International Ajay Mago, designer Madhu Jain, Joy Mitra, etc.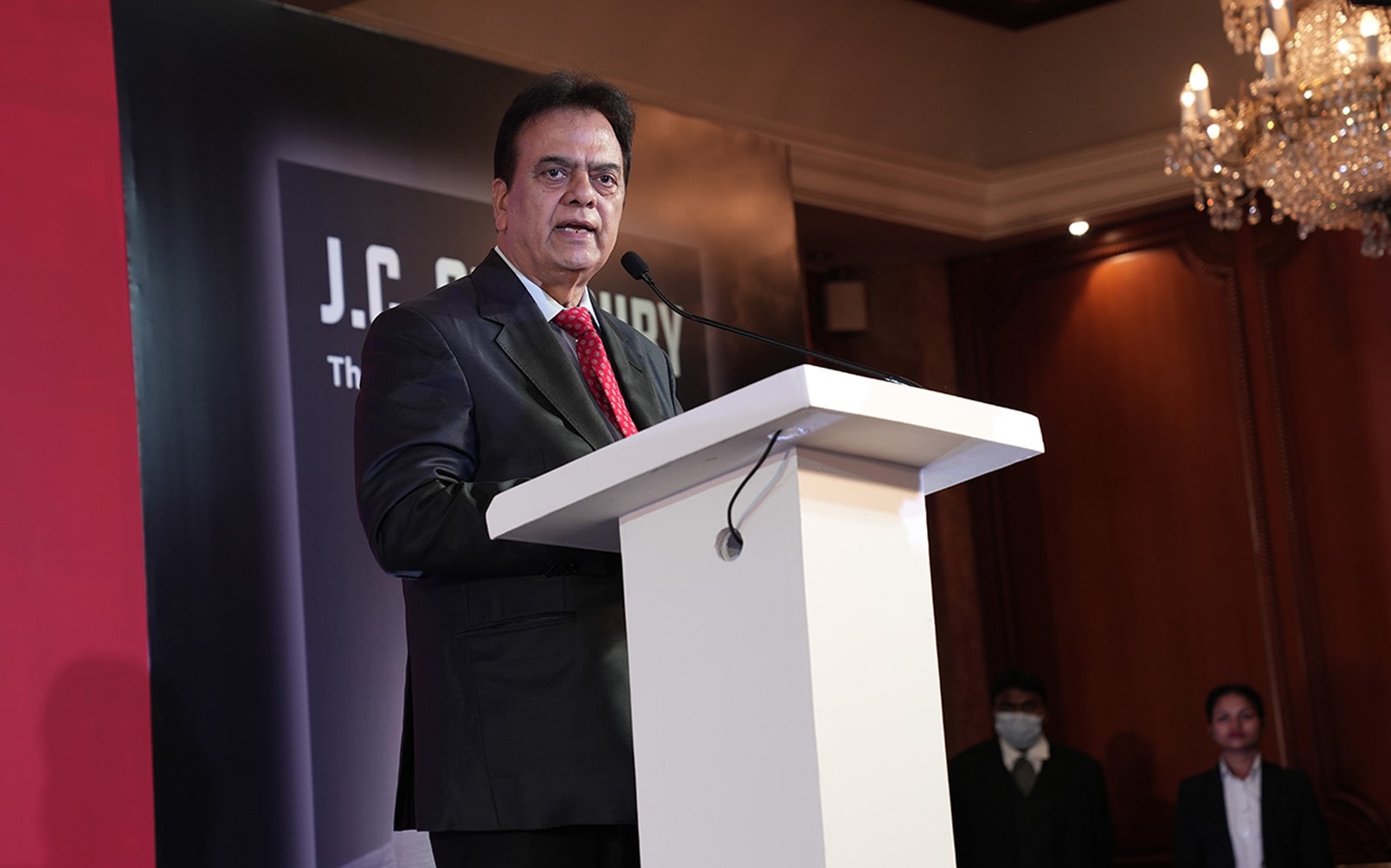 Union Minister of State for External Affairs and Culture– Meenakshi Lekhi, was the guest of honour. 
Lauding JC Chaudhry's remarkable achievements, Lekhi said at the event, "When I was reading about Mr JC Chaudhry, not the book but the abridged version of Mr Chaudhry's life, (I felt) this is definitely a life which is depicting the aspirations of India. It is telling the story of India which is sending a message of what India stands for... About people who work hard. People who came from a very principled and value-based parenting and had they not got it, they wouldn't have been where they have reached... Be on the right path and do not take short cuts is the message his life has given and that message has become so important for many of us. I know of people who take short cuts in life, I know of people who change with time, but definitely not Mr JC Chaudhry."
 
Must Read: An inspiring life story of J C Chaudhry-- The Incredible Aakash Story
 A short film on the life Mr. J C Chaudhry was viewed at the event. After that, Tisca Chopra and Maria Goretti engaged the audience with the dramatic reading of the excerpts from the book.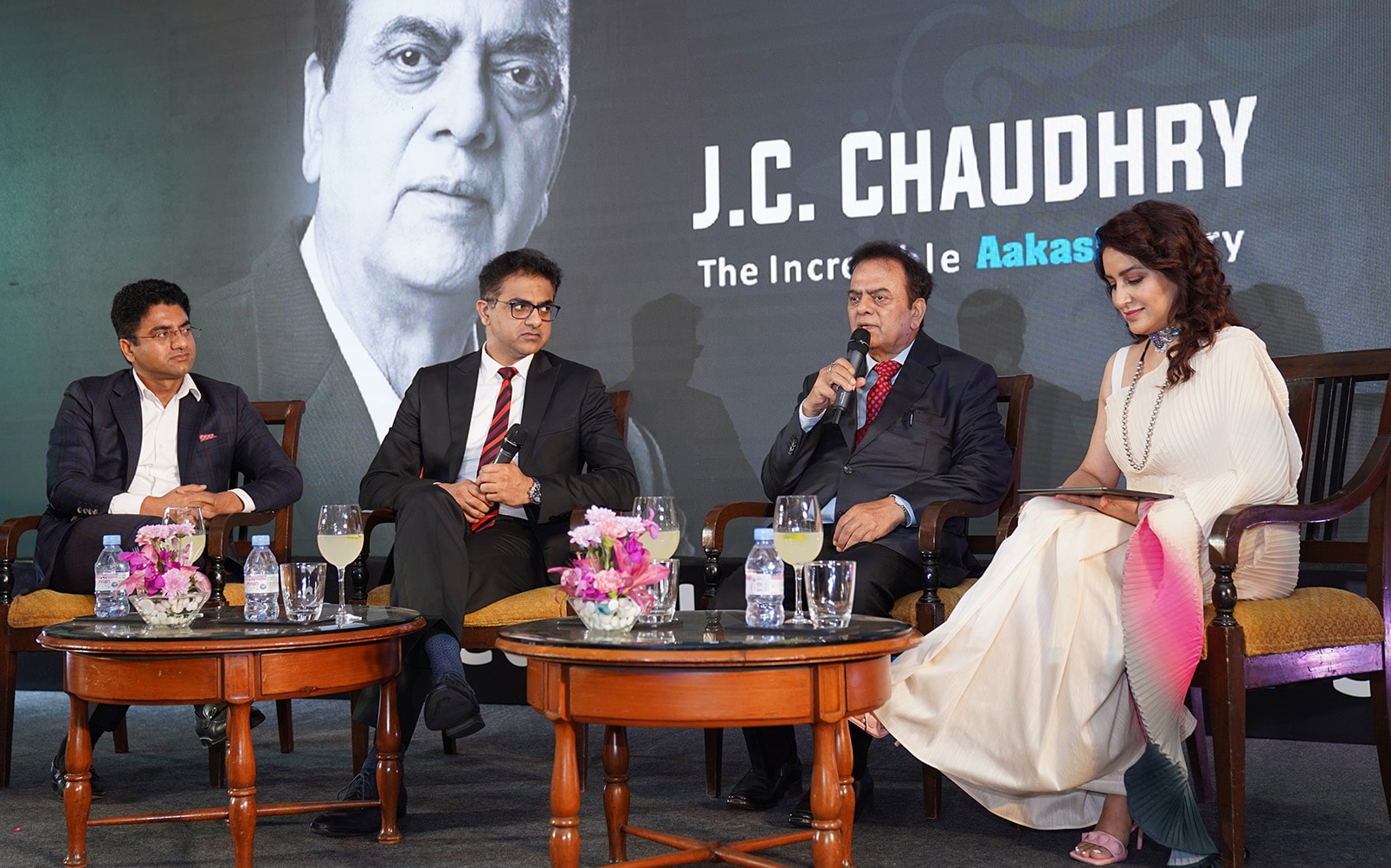 A panel discussion with Mr J C Chaudhry, Aakash Chaudhry (Managing director and Co-Promoter Aakash + BYJUS') and Dr. Aashish Chaudhry (Managing Director of Aakash Healthcare Super Specialty Hospital) was moderated by Tisca Chopra. "They say it all starts with One Man" was the theme of the panel discussion. 
Mr Chaudhry said, " Biographies are the best ways to share knowledge that one has gained over a lifetime for the benefit of others. In this book, I have attempted to do just that. We need patience and commitment to our dreams to overcome all life's hardships. In my story, I have tried to capture my 40 years' journey as an academician, entrepreneuer, and numerologist to guide people, especially the younger generation, towards success. I have put down all the valuable lessons through very meaningful words, hoping that my readers will enjoy it and will imbibe it in their life."
The event was a huge success and was covered by notable media outlets: Read below the featured stories.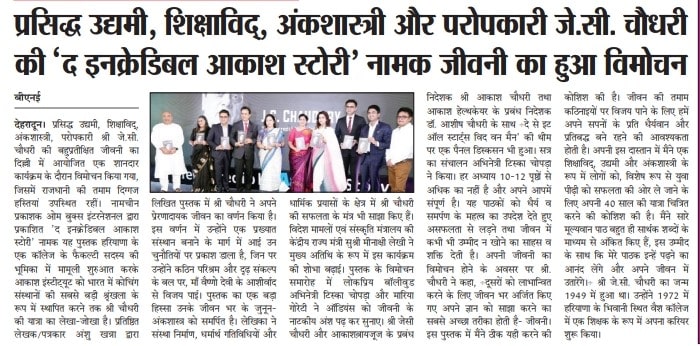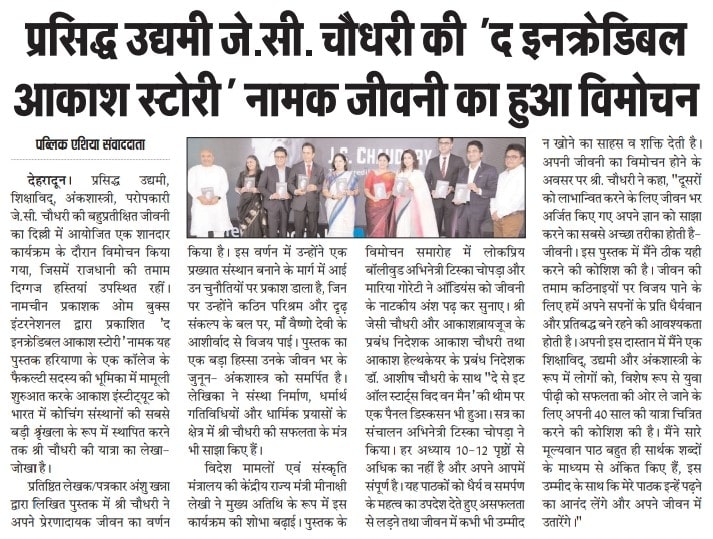 Source: BNI                                                                                                    Source: Public Asia Correspondant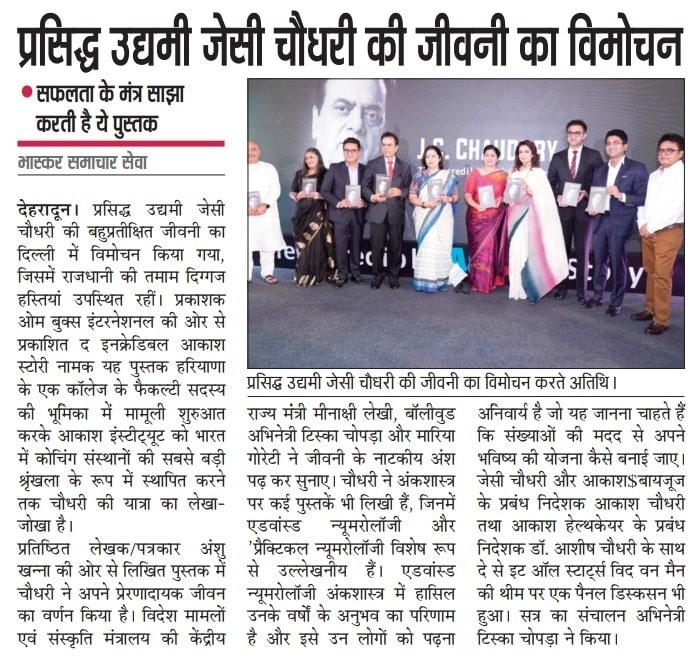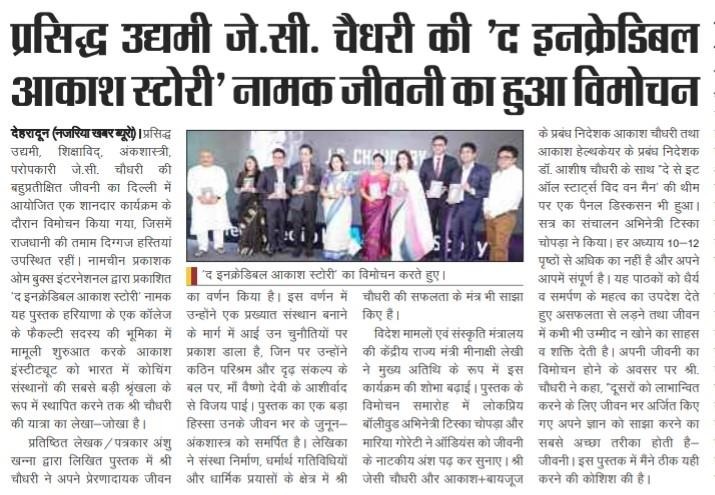 Source: Bhaskar Samachaar Seva                                        Source: Nazariya New Bureau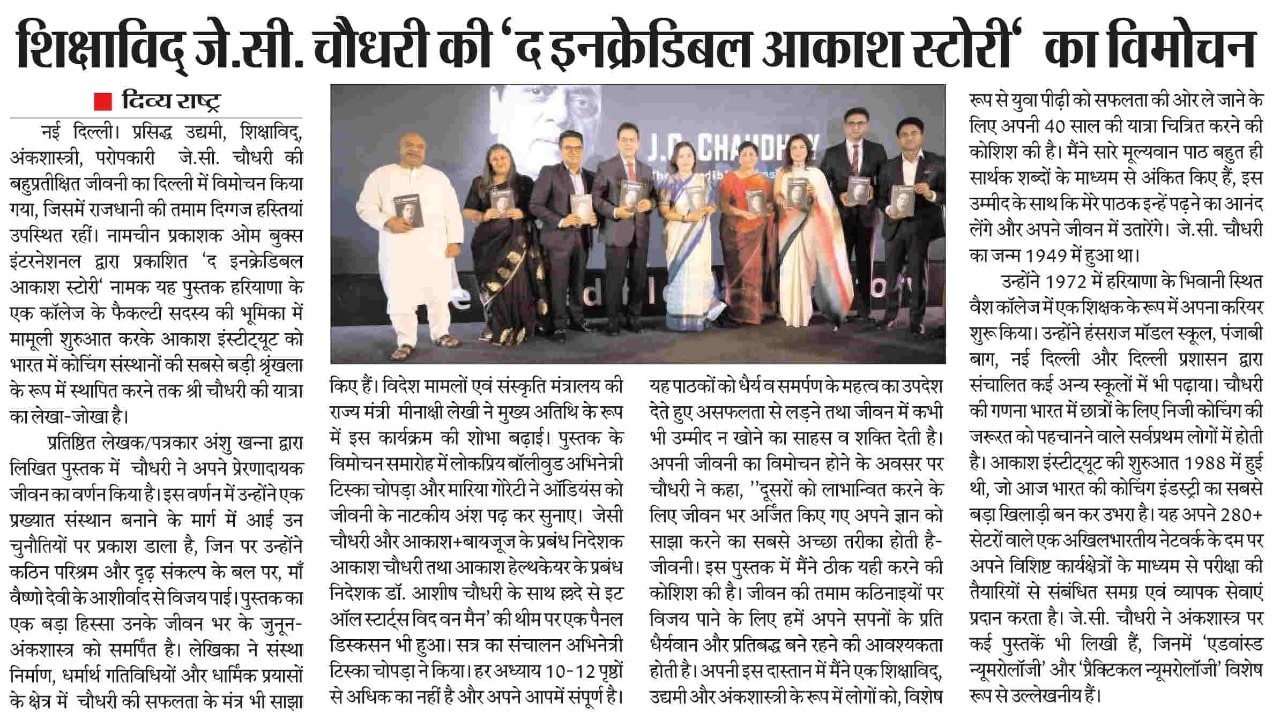 Source: Divya Rashtra 
Media Links
Leave a Reply
Your email address will not be published