Numerology Live Session on YouTube by J C Chaudhry - Power Of Name
Published

28 Dec 2021

Last Updated

28 Dec 2021

Read Time

1 min
Mr. J C Chaudhry, Top Numerologist of India is Coming Live for an exclusive Numerology Session on "Power of Name - Fourth Dimension of Life."
---
"What's in a Name, there's a lot in Name, if not everything." ~ J C Chaudhry

Name is a unique and distinguishing identity of a person. We acknowledge a person by their name. No
one remembers how a person looks or their date of birth, but they remember their name. The name of
an individual is immortal; it never dies. However, it continues to live even after the person has died.
Such is the prominence of name in one's life and Numerology.

Name number is the fourth important number in Numerology. If the Name number is in harmony with the
Psychic number and Destiny number, the person has a lucky name. A favourable name attracts good
luck and success to the person.
YouTube Live Session by Mr J C Chaudhry on Power of Name will Include:
1) Calculation of Name Number as per Chaldean Numerology chart.
2) How to Check Name Number Compatibility with Psychic Number and Destiny Number.
3) Lucky Name Compatibility Check.
4) Name change or Name Correction to make Name Lucky. 
 
Event Details: 
1) Power of Name Numerology Live Session on 1st January 2022
2) 30-Minutes Live Session from 4 pm-4:30 pm
Set a Reminder by visiting the link https://www.youtube.com/watch?v=LFbv2-tytdw to get a notification from YouTube.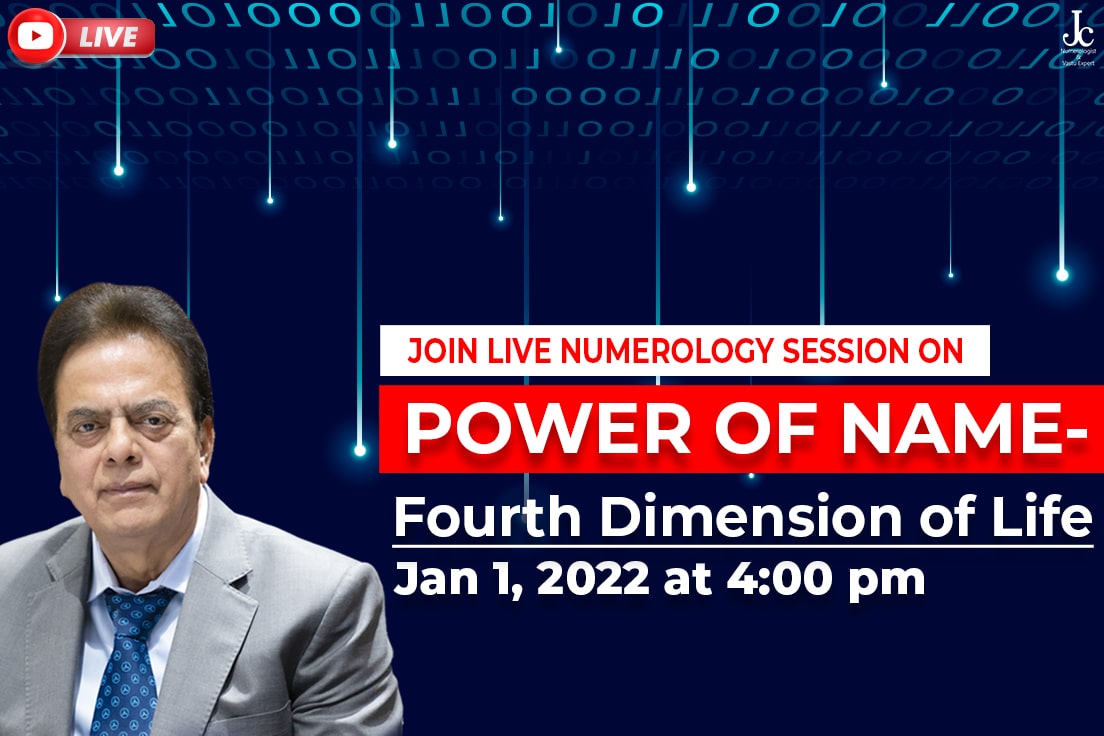 Leave a Reply
Your email address will not be published