Vastu Mistakes To Avoid in Your Home
Published

15 Jun 2022

Last Updated

23 Jun 2022

Read Time

3 mins
What is all needed to create a masterpiece? Tools and technique, you would say! In every field, be it painting, cooking, beauty, sports, etc., it's the combination of the right instrument and skills that help deliver the perfect result.
But when it comes to building/designing the house, only tools are not sufficient. You should also attract positive energy to your house. In context with the house design– fittings, furniture, and interior are your tools that make the home look beautiful and the Vastu makes your home auspicious
" A beautiful home may not be auspicious but an auspicious home is always beautiful"
A lot of information is there about Vastu Shastra for home: ways to boost positive energy in your home. So, today in this blog, we will discuss a few mistakes to avoid as per Vastu Shastra in your home to do away with negative vibes.
Vastu for Home
As per Don'ts for Vastu, you should not store old, useless, broken items in your home. Keep the house clutter-free to allow the free flow of positive energy. Things you should not keep at home according to Vastu: Unnecessary trash, stopped wall clocks, broken mirrors, war paintings/images. They are the source of bad luck.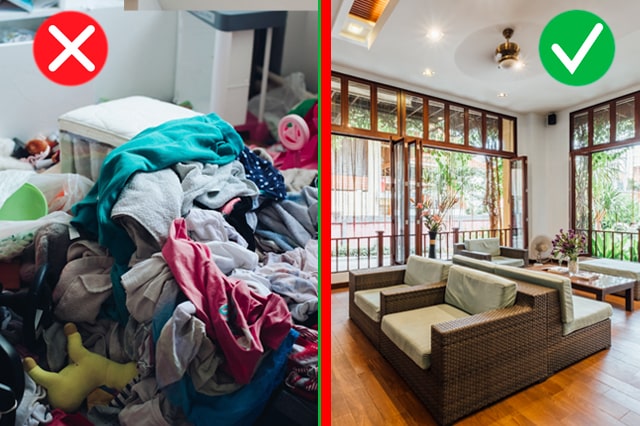 Vastu for Bedroom
The bedroom is your personal space. You rest and relax in your bedroom. It is essential to have a positive bedroom environment for sound sleep and comfort. The Vastu tip for bedroom recommends removing electrical appliances. Avoid TV or gaming consoles in the room, according to Vastu. If you think it is a hard choice, try not to keep your smartphone, alarm clock, or electric kettle near your bed. Electrical appliances in the bedroom create disturbance in sleep and discomfort.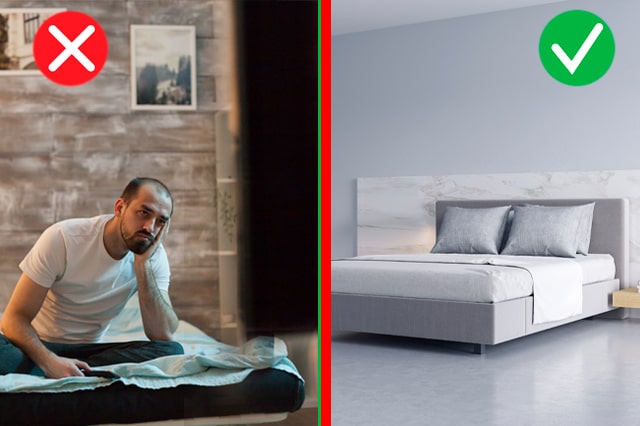 Vastu for Kitchen
The kitchen should be in the fire zone, i.e., southeast, to enhance food quality for better family health. It is common to keep medicines in the kitchen for easy access. But, according to Vastu do's and don'ts for health and happiness, you should not store medicines in the kitchen. It is believed medicines in the kitchen become a part of the food and we can never get rid of them. Do not keep unusable medication at home as it increases the illness.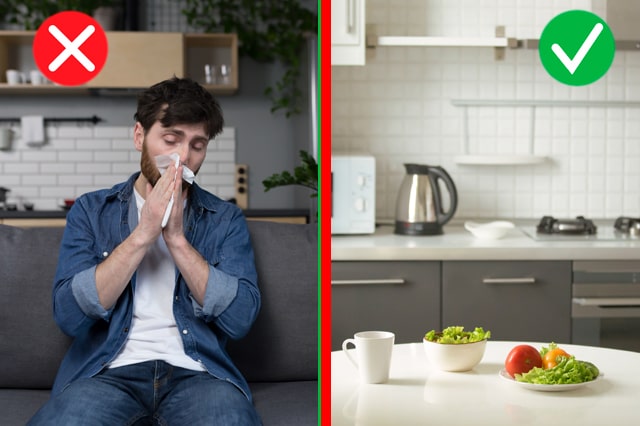 Vastu for Pooja Room
Pooja room is the abode of God. The pooja room is adorned with God Idols, lighting lamps, and flowers. Vastu Shastra suggests that only fresh flowers should be offered at the feet of God. Remove dried flowers immediately. Dried flowers represent negative energy, whereas fresh and fragrant flowers are charged with positive ones. Vastu Shastra says it is also inauspicious to keep broken statues in the pooja room.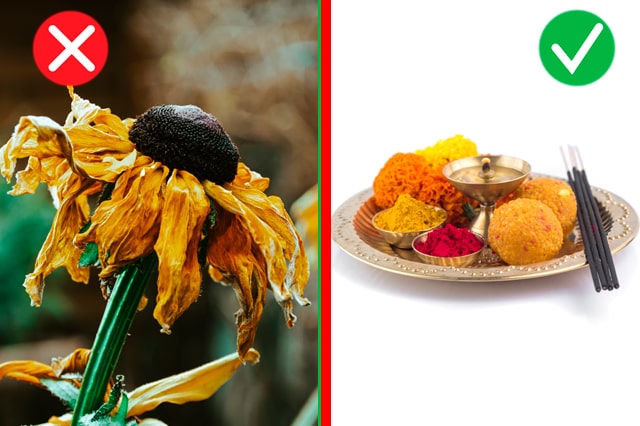 You may like to read: Plants can bring positivity to your home
 
Vastu for Garden/Balcony
Plants and flowers make the home pleasing with their natural beauty, color, and fragrance. Plants have healing properties and therefore are a great addition to the home. Aloe Vera plant has medicinal properties and is found in most homes. However, Aloe Vera, Cactus, Bonsai, and thorny plants are not good for home and Garden Vastu. They create friction and disharmony in the house.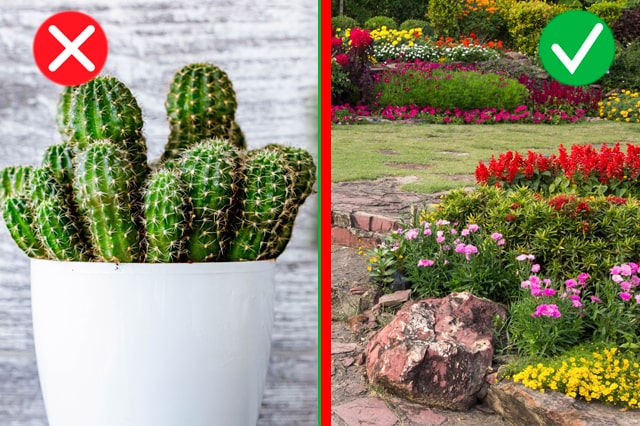 It is advisable to not only make your home attractive by way of modern fittings but favourable to happy and healthy living through Vastu Shastra. Therefore, implement these Vastu tips and do not keep these things at home.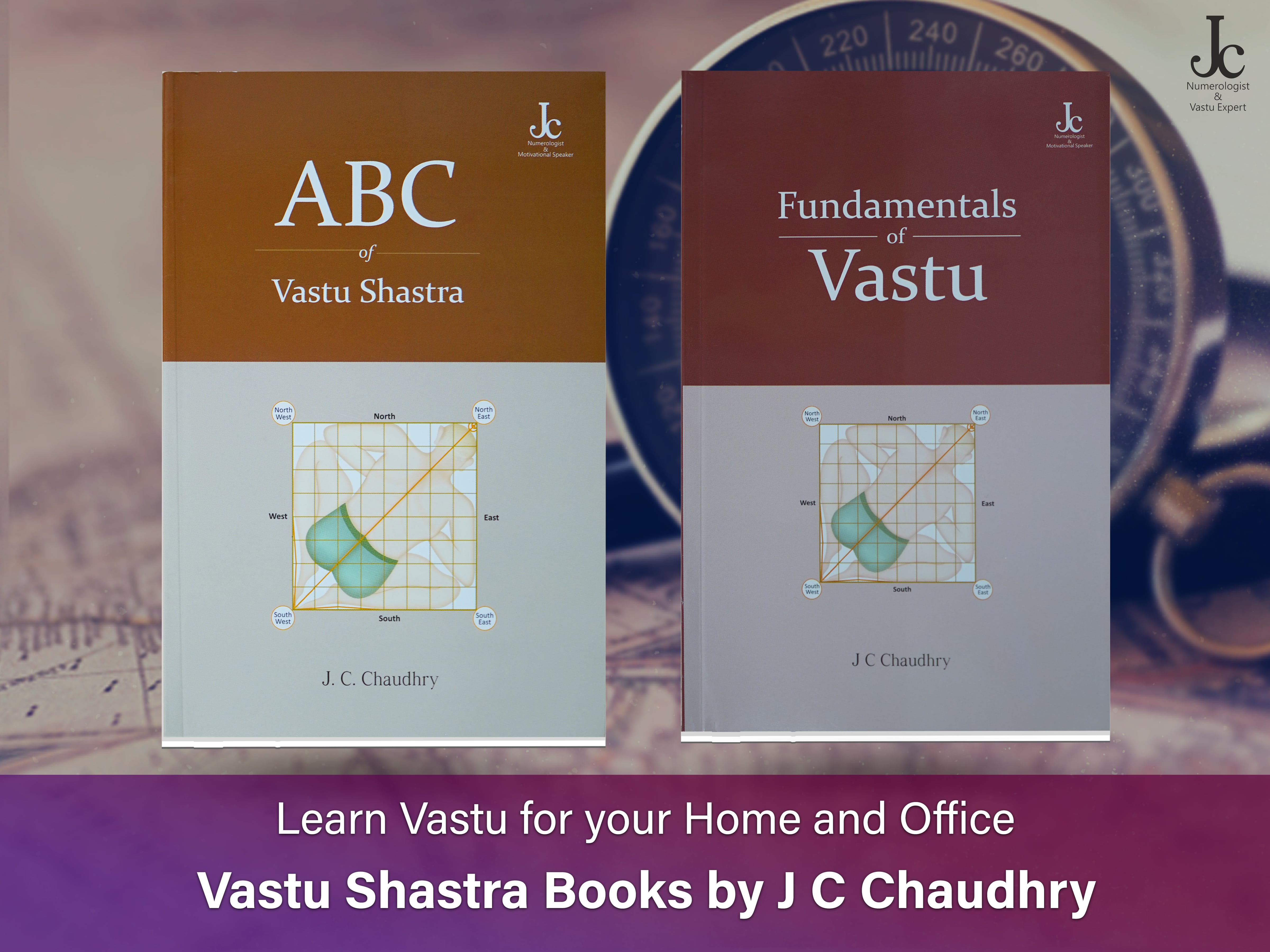 Leave a Reply
Your email address will not be published