2nd Conference of the INF to be held on 18th November 2023 at Radisson Blu
Published

15 Nov 2023

Last Updated

15 Nov 2023

Read Time

1 min
Dr. J C Chaudhry, the world's renowned numerologist, dreamt of creating a platform and a global network of numerologists, which was realised in the form of the International Numerology Forum (INF). INF was launched on November 18, 2021, with a mission to discuss and explore the number science and help people benefit from it.

In the year 2022, the 1st meeting of INF was held on 18th November 2022 at the Radisson Blu, Aerocity, New Delhi, India, which saw the presence of 13 numerologists from across the globe who came together to share their views, opinions, and experiences. During the meeting, Dr. J C Chaudhry floated the idea of a universal system of nomenclature, common lucky and unlucky numbers, and how numerology can help in the medical treatment/control of diseases to be discussed in the second meeting.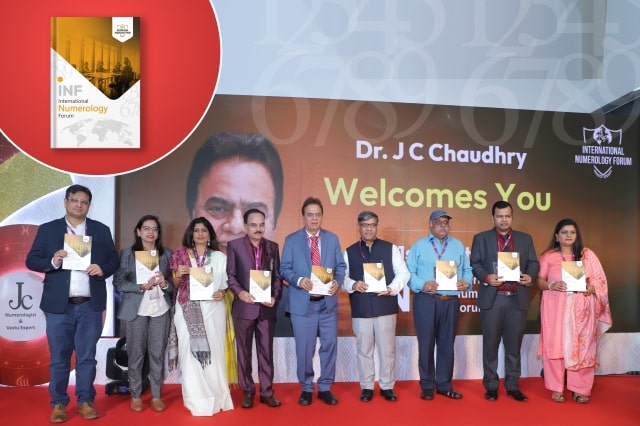 This year, on November 18, 2023, the 2nd Conference of the INF will be held at the Radisson Blu Hotel in New Delhi, India, and will be attended by more than 30 numerologists from different countries of the world who will take part in a panel discussion.

Like last year, we are hopeful that this year's INF event will be a global success!
Leave a Reply
Your email address will not be published