Don't Make Mistakes the Part of your Life - Lessons to Learn
Published

06 Oct 2021

Last Updated

23 Oct 2021

Read Time

3 mins
When losing becomes a habit, you can't grow
Similarly, when mistakes become a habit, you can't learn
Doing mistakes is not wrong, but repeating the same mistakes and not learning from them is life's biggest mistake. 
Have you also made mistakes in life, or maybe you still make some mistakes? 
Do you feel that you cannot achieve the desired results because of the mistakes made in the past? 
Does a thought occur in your mind that I would have been in a different situation if I had not made that particular mistake? 

So, if you feel guilty about your mistakes or want to alert your children on not making the same mistakes, you are on the right path. It shows you want to learn from your mistakes, or maybe you have already learnt and don't want to repeat them. 
Lessons to learn for our youngsters to avoid mistakes
We don't want our youngsters to be trapped in the web of mistakes. Mr. J C Chaudhry shares some impactful life lessons on how to avoid mistakes in life for a successful future.
You may also like to read: How to Attract Success?
1.    Never Disrespect your Parents
Do you know your parents are your best friends? They will always guide you right, will be there for you as a pillar of strength, support you no matter what. So, never ever try to disrespect your parents. Even make your parents your best friend and share your problems with them. They can guide you from their own experiences which can save you from a lot of trouble in life. Your school or other friends can guide you wrong as well, but your parents will never. 
 
2.    Never Postpone your Work
When you keep on postponing your work to play, enjoy, partying or anything else, you actually lose your focus and goal of life. It's very important for students to create their daily schedule and follow it rigorously. Don't sleep till the time you don't finish your work of that day. Else, you can be working as an executive in a company one day, where your classmate (maybe who was more focused than you) is a manager in the same company.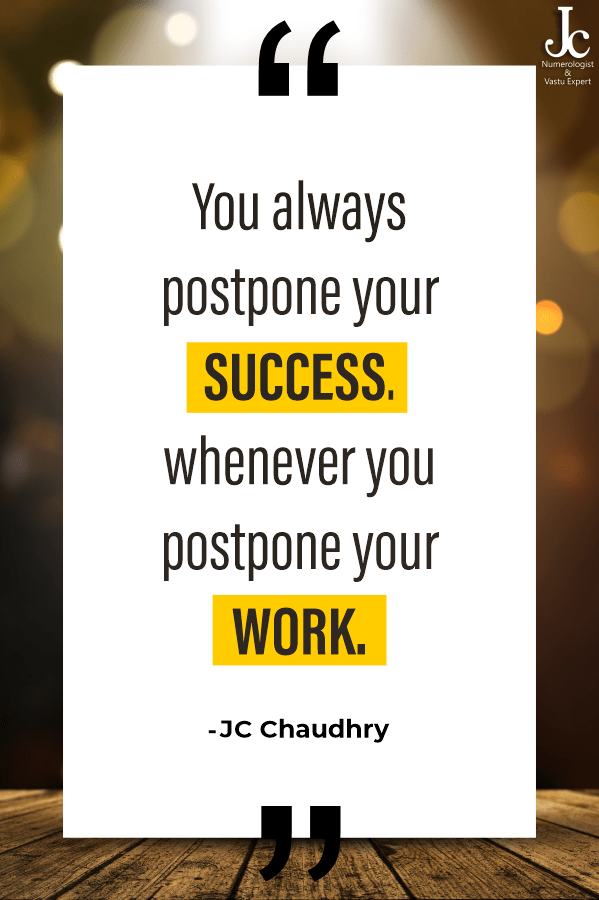 3.    Do not Leave Any Learning Opportunity
If you think you know everything, you can never learn anything. You should always have the zeal to learn something new. You don't only learn from your teachers or guru, even you can learn from someone who is younger than you, from your maid, driver or even from a beggar.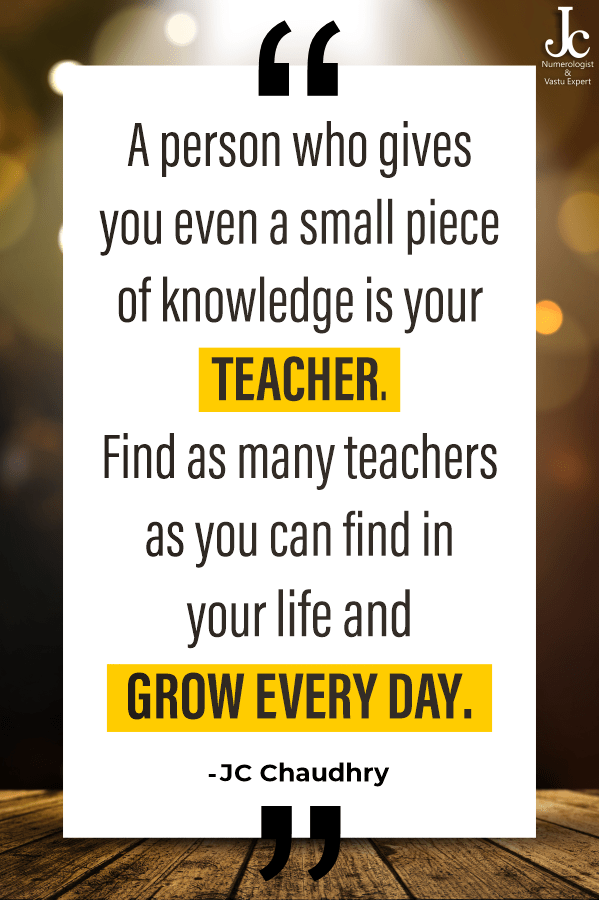 Share these valuable life mantras with your children, friends, and family members and help them grow and have a successful life ahead. 
Listen more about Motivation by J C Chaudhry – Motivational Podcasts
Read Books on Success and Hardwork Authored by Mr. J C Chaudhry
I think.. Poverty is no bar for Success
Leave a Reply
Your email address will not be published